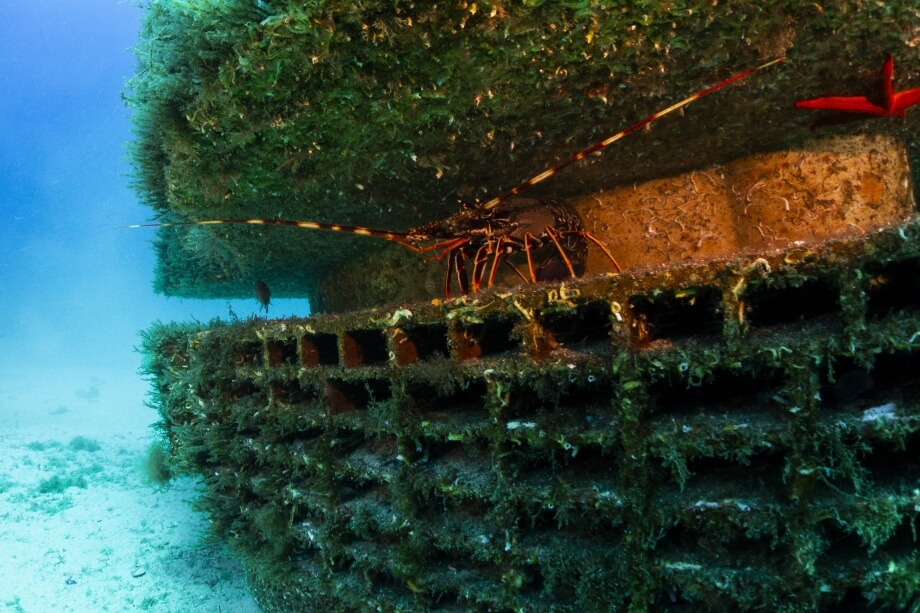 REXCOR project – First spiny lobsters observed in the reefs
---
News
-
31 July 2018
The last dive on the artificial reefs of the REXCOR project, in the Calanques National Park (France, Mediterranean sea), gave us the chance to observe the first spiny lobsters (Palinurus elephas) that have taken up residence on the different sites.
We had the opportunity to cross adult individuals but also young juvenile of lobsters sheltered in the small crevices adapted to the early stages of life of these cryptic species.
Particularly attached to crevices, the Rague design offer them suitable habitats thanks to the narrow, complexified horizontal crevices, which allow them to find enclosed spaces while maintaining contact with the open environment thanks to their highly sensitive antennae. Encouraging first observations that the scientific follow-up will support over the next three years!