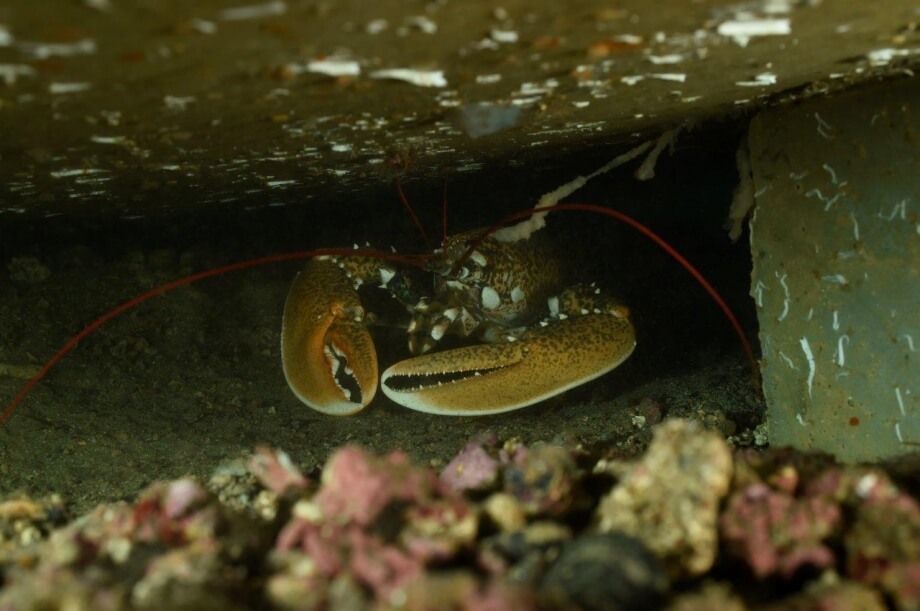 REXCOR – a lobster sheltered in the artificial reefs!
---
News
-
07 August 2018
The spiny lobsters and small lobsters recently observed in the artificial reefs of REXCOR are not the only macrocrustaceans to have chosen to shelter within the multiple anfractuosities recently created by SEABOOST in the impacted areas of the Calanques National Park (Mediterranean Sea, France).
In fact, scientific divers from Andromeda Oceanology observed this summer a European lobster (Homarus gammarus).